How many companies, so many opinions about how to look like a candidate for a particular position. However, there are a number not a subjective error while making a resume, which is very desirable to avoid, if you want to about yourself and your skills due opinion.
In this article I would like to highlight those moments which involuntarily pay attention, looking at the next resume. Not all of them are critical, but lack of them can significantly improve a first impression.
The overall design
Problem. I must say that it's not about the indentation and headers. Recently requirements resume writing has changed a lot, so seeing the old format where you want to go with a candidate all his life, starting with schools and ending with knowledge of word and other office programs before see key information regarding the experience, I want to close the file. And this is a view of a recruiter. And imagine if your resume opens the right technical specialist, which, in principle, similar narration is not interesting and your own time is worth its weight in gold.
Council. Do not hide your skill's how the wizard hid the needle in the egg, in a duck, which was in a hare…. Well, you understand, about what speech. Your experience is that you must specify a priority, that the preparation of this summary section should pay 99% effort and attention.
Experience and skills
Problem. Immediately turn to knowledge of technology and experience. Have no idea who first introduced a similar template, but I think he got a boner every time another HR summary opens with a "bouquet":
PHP — expert, using now, 5 years of experience.
HTML/CSS expert, 8 years of experience.
JavaScript, AJAX, JQuery — expert, using now, 5 years of experience.
In the best case, such list shall contain a list of company names or projects. Seriously? And that's all you want to say about your experience and knowledge of the technology?
Council. Specify the list of technologies that you own (list or dividing by categories), attach the link to GitHub, describe the projects you worked on and what was your role directly in their implementation. If you have a project that you are proud of, don't forget to mention it. It's easy, but many karma points adds up, believe me.
In describing your experience, use the first last job, and it will smoothly move to the first, and not Vice versa. Assessing your candidacy, it is important to see at what level you are now. What middle being strong at the back-end at the moment you 2 years ago, started their career from the layout only will be for you plus. At the same time, imagine how it looks summary sent to Middle PHP Developer opening that I see:
And intrigue… to scroll the list further in the hope of seeing the experience in the right direction or are you just randomly sent my CV, as often happens: "Maybe useful".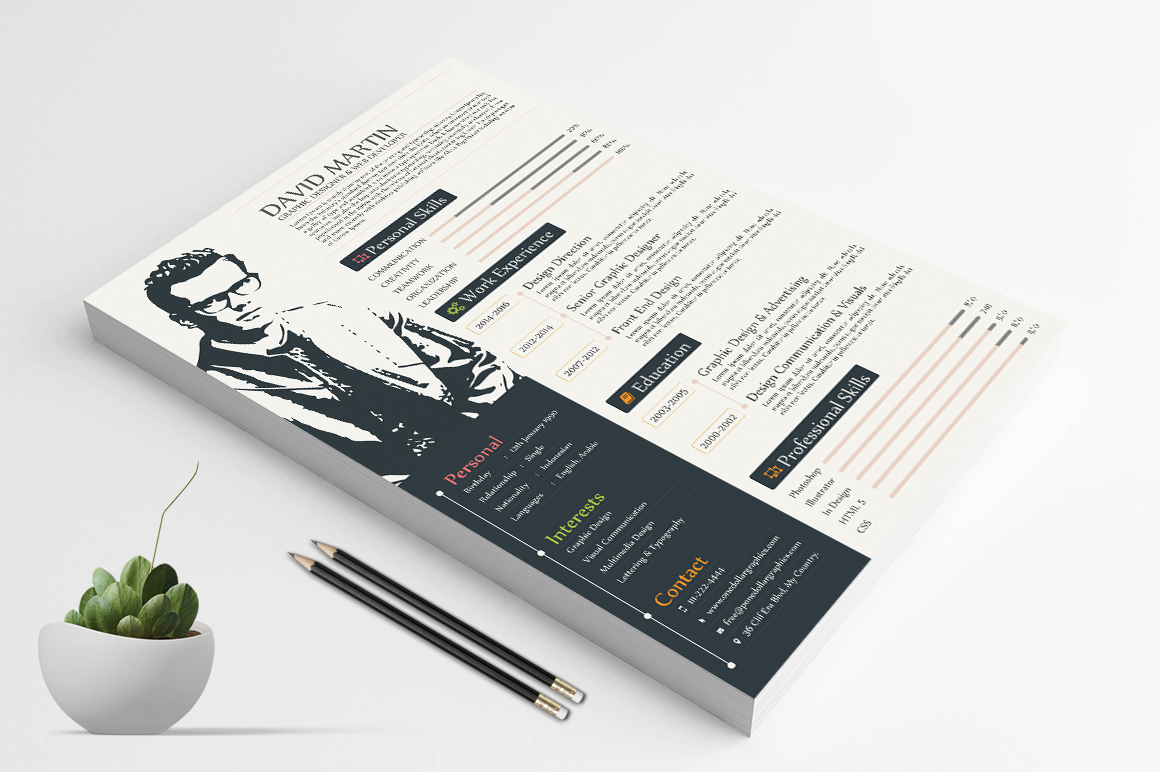 Personal qualities
Problem. Monotonous lists of personal qualities. Can't say that the moment is critical, however, seeing that Peter was motivated, quick learner, proactive and able to work under pressure, exactly as Bob, George, nick, who sent my resume to him, one gets the feeling that somewhere nearby there is a pipeline that churns out VAS, to Sing, Since with the right level of stress and sends them to the developer.
Council. If you have already decided to fill out additional information and personal qualities, that make sure he was really about you and useful to the employer. Honestly, how proactive you breed hamsters, cross stitching or love to go to theater, few people interested. Such information can be told at the interview if you visit it, or when meeting with the staff when applying for a job. Better specify what you are willing to travel, if it is so, because the opportunity to work with the customer on-site will definitely be a plus, whether you are considering the opportunity to work overtime in case of urgent need, what books (profile) you have read, whether the skills of team work, etc. this information say about you much more for the customer than "communication skills, poise and punctuality".
Other stop factors
— Do not send a resume in Word format. Of course, in the negative it will not play, but the PDF format is much more solid and preferable, especially since the converters are free and the conversion takes no more than 30 seconds.
— Don't throw a resume without a cover letter. Again, this point is not critical, but would be a plus if you are in a couple of sentences, describe what position and why you want to work at a specific company.
— Don't write a summary essays on free topic. The artistic format of the narrative of the life of the protagonist is only interested in literature.
— Don't be part of the summary part in English. This is an extremely rare phenomenon, but when I saw this in the second summary, then decided just in case to add to the list. Are you undecided? Or decided to show in practice the knowledge of both languages? As practice shows, copy-paste also needs to be able. If you wrote the bulk of the summary, the more technical, writing of the section "Personal qualities" in English are unlikely to be counted in dignity.
— And finally, do not respond to vacancy, not attaching a resume. Maybe if your name is bill gates, it is optional, but in other cases, the presence of the summary a little.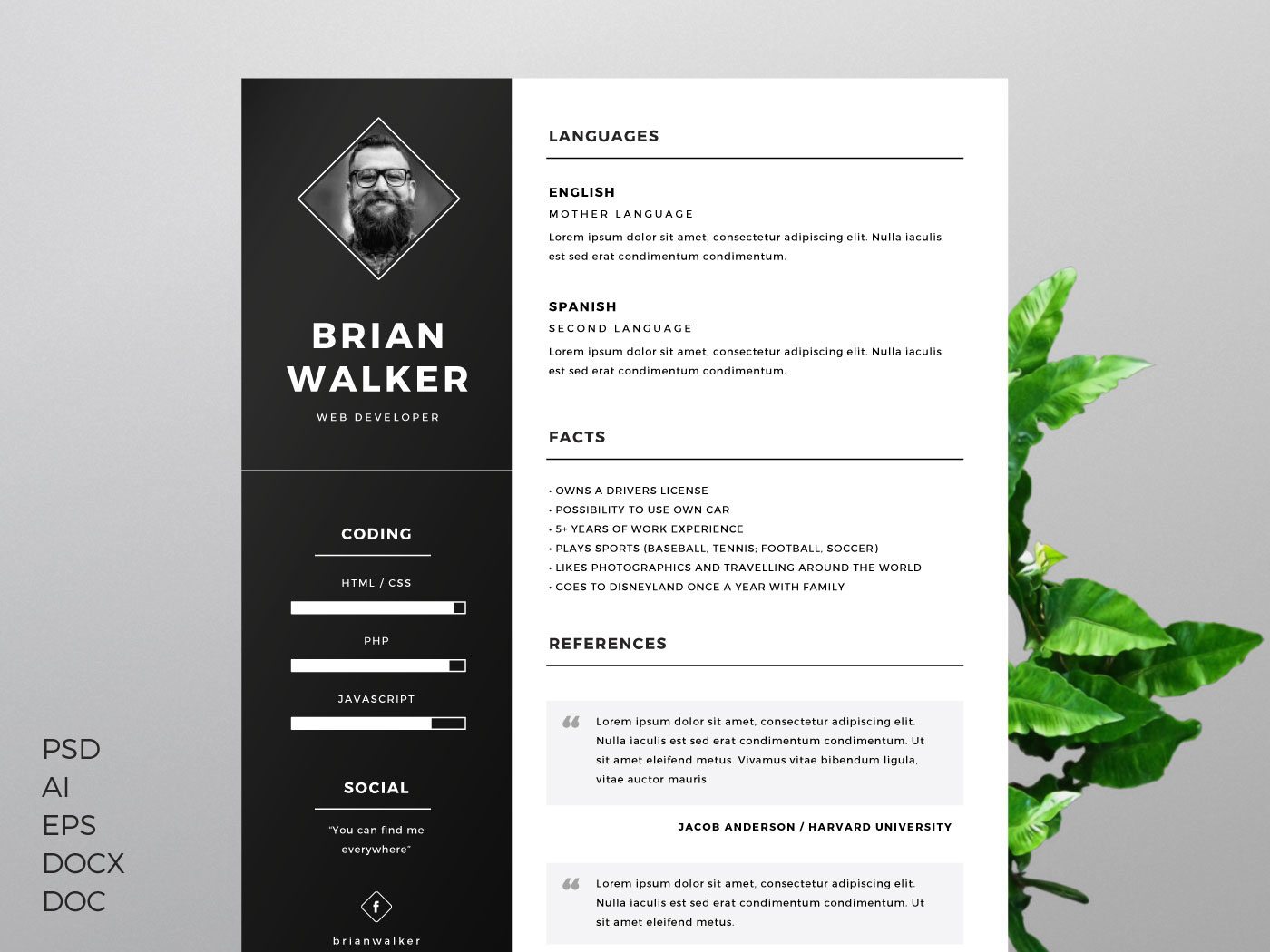 How to write a good summary
"Cap" summary. Specify here the name, surname, date of birth and basic contact information. This information should always be at hand, not to look for her, if necessary, throughout the document.
If you decided to add in summary your picture, make sure it meets the purpose. Express photo in Hawaiian shorts or over a dining table for social networks.
Experience. Indicate the position for which you are applying, technology owned, and continue to experience. Here, it is desirable to discard modesty and tell the details and merits of their relevant achievements. Provide General information about the projects, technologies used and your role directly in the implementation: what, what made, what problems were solved.
As mentioned above, the move from the last job to the first, and not Vice versa. If you are a novice developer and the track record is small, it is better to specify what is, without going into details about all the companies in which you were able to work for their lives if they have no relationship to programming.
In fact, the experience with a clear conscience, you can finish the summary, but continue on.
An example of your code. If you have a profile on GitHub, the link to it is also worth pointing out is paramount. Believe me, the technician who reads the summary, wants to see your code, how you name variables, observe the coding style, leave "funny" comments etc.
Perhaps, this is the maximum information that may be necessary for the employer in the form of a summary to make the decision to invite you for an interview. Next is the formation of an image falls on your shoulders, not a piece of paper.
The optimal size of the resume to 1-2 pages. Of course, it is much easier to describe all their merits in 10 volumes, but in the case of summary its volume is not directly proportional to your qualifications, so focus on the most important and necessary.
Perhaps to seasoned these tips will seem hackneyed truths, but I hope someone will help to avoid typical mistakes or make your first summary.